WE NEED TO SEE THE WORLD FROM AS MANY PERSPECTIVES AS POSSIBLE
For the eleventh time ethnographers from Vienna organize & celebrate the diversity of contemporary documentaries. For seven days one can see exceptional documentary films about the every day around the world!
Like those for example:
RAKIJADA, Nikola Ilić, Serbien/ Schweiz 2016, 20 min
Über Pranjani, ein kleines Dorf in Serbien, das Widerstand leistet. Und die serbische Seele.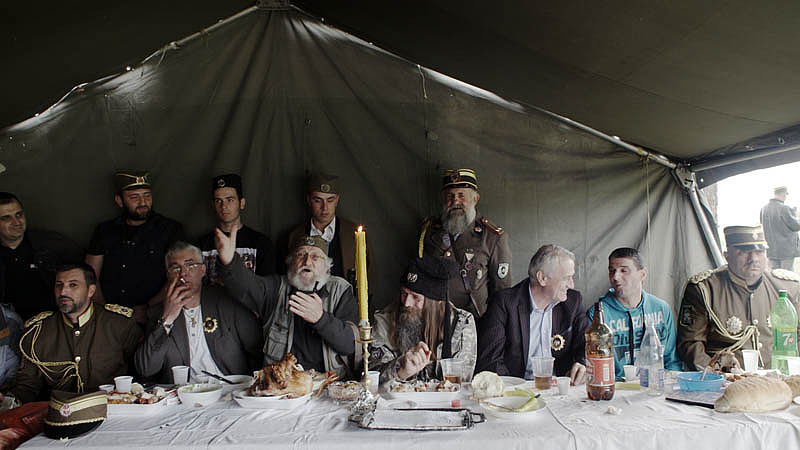 Ein Fleischer, ein Mechaniker, ein Jäger und ein Obdachloser: alle bereiten sich auf die alljährliche Rakijada vor, ein Wettbewerb für den besten Trinker und den besten Zwetschkenschnaps. Ein Rakija nach dem anderen wird gekippt, bis keiner mehr steht. Rakijada ist ein beschwingter Film, der über die Schnapsolympiade Einblick in das serbische Landleben gibt.
PULSE, Robin Petré, HUNGARY 2015, 26min
One of Europe's largest deer farms lies hidden in the hills of southern Hungary and is home to more than 1,500 strong red deer. The animals are essentially still wild. They were first caught in the forest and brought to the farm only 25 years ago – and the handling of them is still a physical conflict between man and animal.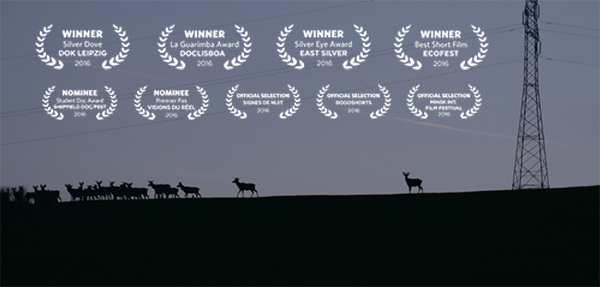 PULSE is a poetic, creative documentary playing on the line between raw reality and dreamy, sensorial experience. Through the deer farm, the film gives a close look at human-animal relations and the way we deal with nature. The film interweaves present day footage with archive photographs from the beginning of deer farming in Hungary in the 1980s. The story follows the beat of the rhythmic pulses transcending the deer farm: from the skittish deer to the farmers who keep them to the electric pulsation running through the fences separating the farm deer from the wild.
And many more: