Today a star march took place in Vienna from 3 points (Praterstern, Westbahnhof, Hauptbahnhof) to Karlsplatz. The demos passed symbolic places for politics (Ministry of Transport), economy (Chamber of Commerce) and science (House of the Sea). I joined one of the demonstration flows at Margaretenstraße. Surrounded by many U20 people, who chanted well-known chants (Antifaschista/ Anticapitalista) up to new songs and slogans, especially adapted to the climate topic, a very energetic stream of people moves on to Karlsplatz, where the demos meet for a rally with speeches and music. After about 40 minutes everyone moves in the direction of Heldenplatz. Various posters and demands are performed.
The police counted 30.000 participants, the organizers 80.000. Also in Innsbruck, Salzburg and Graz there were big demos and protests – as well as in other places throughout Austria.
It was the biggest demonstration for climate issues so far in the history of Austria.
Here some quotes from the organizers Earth Strike/ klimaprotest.at:
"We, the people of this earth, strike to save the planet and our future.
Whether young or old, studying or working, in college or retirement: on this day the world rises together to fight against the ongoing destruction of our planet.
We will no longer watch as the Earth's natural resources are exploited for the profits of corporations.
We will no longer allow the burning of coal, oil and gas to further exacerbate the climate and environmental crisis.
We will no longer look away when the consequences of global warming hit the weakest members of our world community first!"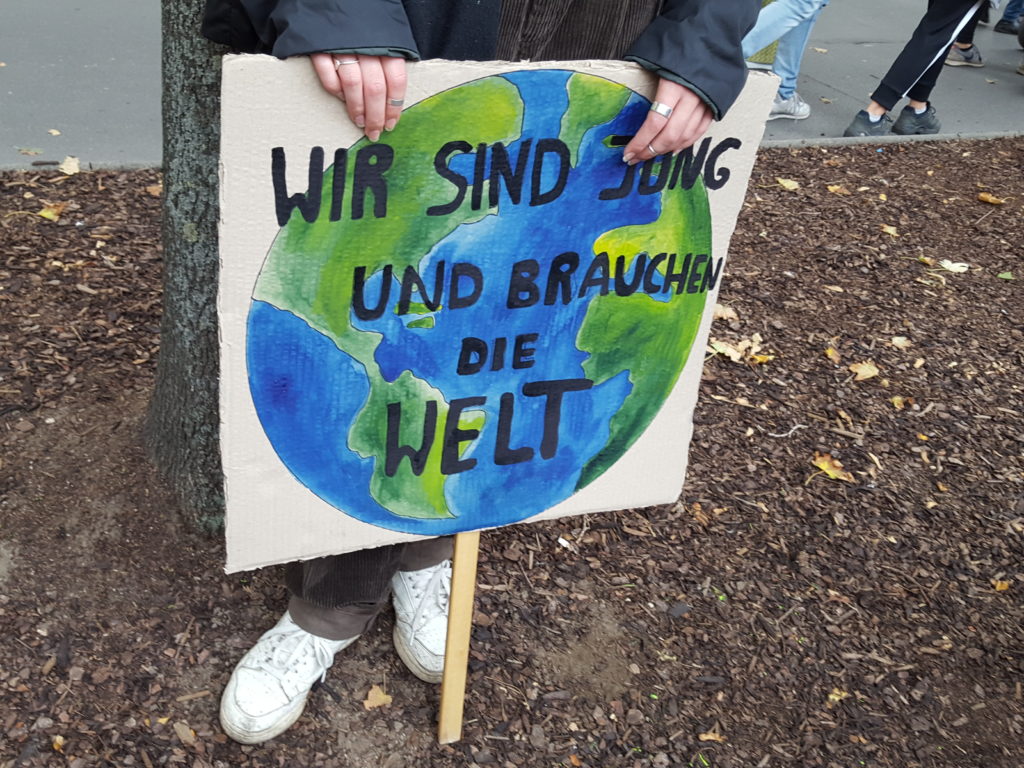 "We now say: STOP – There is NO Planet B. It is time to pause, interrupt everyday life and take to the streets! Put down the textbooks and the work. Turn off the machines. Lock down your companies and firms. Invite everyone to participate. Because if we continue business as usual, life on earth will have no future.
With this strike of the generations we loudly demand a turnaround in climate and environmental policy towards a sustainable and ecological society for all of us. All forces from civil society, politics, business and science must now be brought together to create the life-saving transformation!
Let us spark a new era and let the Earth Strike become even bigger, more colourful and louder than everything we've seen before."