In the planning stages since 2019, it is finally possible to hold this event: A night of Gabber, Breakcore and Happy Hardcore!
I will speak about my book "Utopia and Apocalypse in Pop Music" and Riccardo Balli will talk about his book "Sbrang Gabba Gang", for which I also wrote the foreword at the time.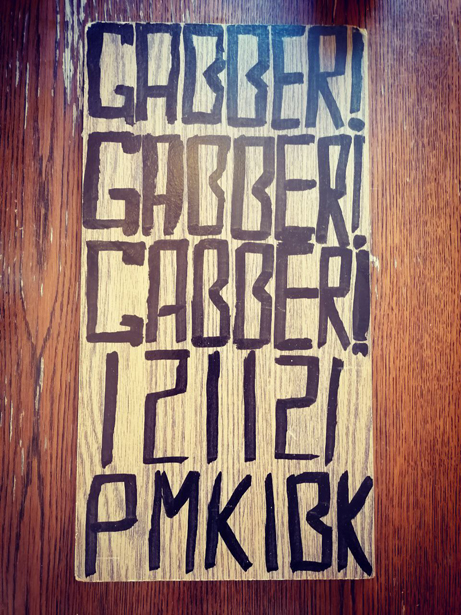 The musical programme will feature:
DJ Balli (Bologna)
sonicbelligeranza.com
soundcloud.com/sonic-belligeranza
subversiv nachtaktiv (Innsbruck)
Subversiv nachtaktiv does not want a piece of the cake. subversiv nachtaktiv wants the whole bakery to tremble. acid.hard.core.break.beat.
SCHIRIN (Wien)
SCHIRIN immerses you in hardcore from all corners and decades, throwing hardstyle, trance, gabber in the mix. Nasty & juicy Bangers, transcendental & sinister sounds .
soundcloud.com/schirin-schirin
Music @ p.m.k. Lounge hosted by:
i_am_not_god (club:against:reality)
This time more experimental, but not a bit calmer because of that.
soundcloud.com/iamnotgod
More Infos: