Seit 2019 in Planung ist es nun endlich möglich dieses Event durchzuführen: Eine Nacht mit Gabber, Breakcore und Happy Hardcore!
Ich präsentiere eine Audio/ Video Lecture über apokalyptische Musik und die Evolution von Hardcore Techno – das sind illustrierte Ausschnitte aus meinem Buch "Utopie und Apokalypse in der Popmusik". Riccardo Balli wird über sein Buch "Sbrang Gabba Gang", über Futurismus und Gabber sprechen, zu dem ich auch seinerzeit das Vorwort geschrieben habe.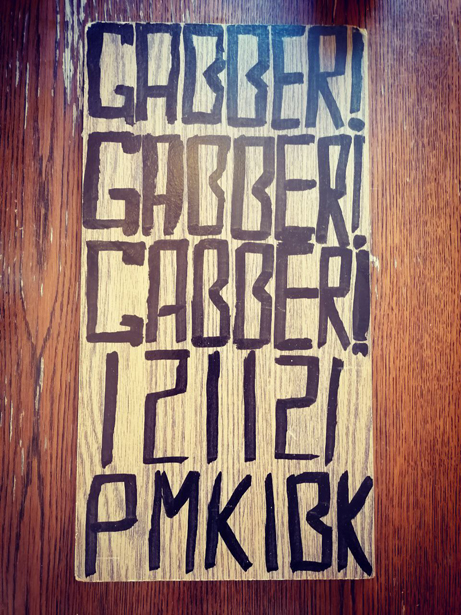 Das musikalische Programm bestreiten:
DJ Balli (Bologna)
sonicbelligeranza.com
soundcloud.com/sonic-belligeranza
subversiv nachtaktiv (Innsbruck)
Subversiv nachtaktiv does not want a piece of the cake. subversiv nachtaktiv wants the whole bakery to tremble. acid.hard.core.break.beat.
SCHIRIN (Wien)
SCHIRIN immerses you in hardcore from all corners and decades, throwing hardstyle, trance, gabber in the mix. Nasty & juicy Bangers, transcendental & sinister sounds .
soundcloud.com/schirin-schirin
Musik in der p.m.k. Lounge hosted by:
i_am_not_god (club:against:reality)
Diesmal wird er zwar experimenteller unterwegs sein, aber deswegen nicht ruhiger.
soundcloud.com/iamnotgod
Weitere Informationen: