"This Ethnography skteches a vivid image of the gabber and breakcore scenes in the 2010s in Berlin. It positions sound and sonic qualities in the center of its subcultural investigation. Music is understood as a sonic event and physical sensation and is analyzed in its social context.  Starting from the sonic, other layers related to urban space and the city as a site of conflict are interrogated." (Blurb)

For a review of the book in German and English check the Shituationist Institute: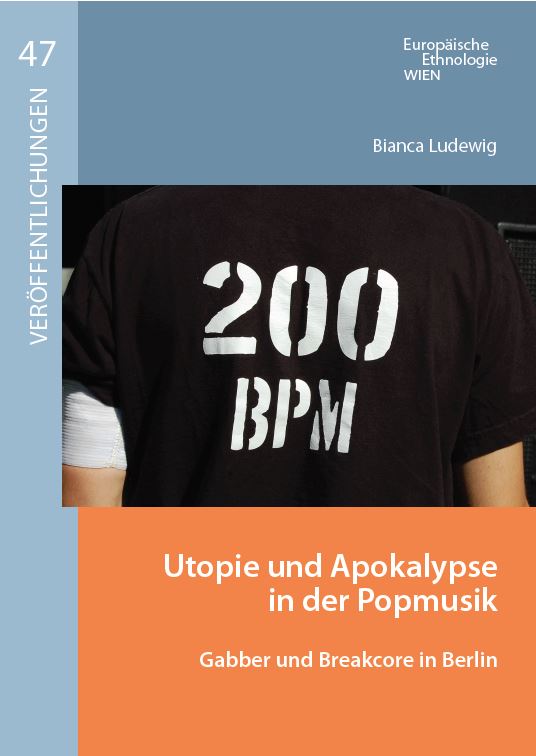 In March 2012 my masterthesis was submitted under this title at the department for cultural anthropology at Humboldt University in Berlin. Now, after almost 7 years an updated version was published at the University of Vienna (Band 47).  Updated means in this case that I added chapters and subchapters. The foundation for this were scattered interviews and investigations done between 2012 to 2018.
The printed Book contains less photographies and flyers (b/w), but I am happy that illustrations are included.
The book can be ordered at the cultural anthropology department (Europäische Ethnologie) of Vienna University here
ISBN 978-3-902029-32-4
€ 21,00/ € 17,00  (shipping/ delivery charges: national € 2,70; international € 5,50)
Language: German
A digital pdf version is in progress.
For contents/ index see German version here