Dieser Eintrag ist nur auf Englisch verfügbar…
First Struma+Iodine gig after the summer break comes as a co-production with Unsafe+Sounds Festival, that will happen this year from 23.9.-1.10.2022 at Werk and Zacherlfabrik in Vienna!
For the first time Unsafe+Sounds will have a discourse program and I had the pleasure of curating it.
More infos soon!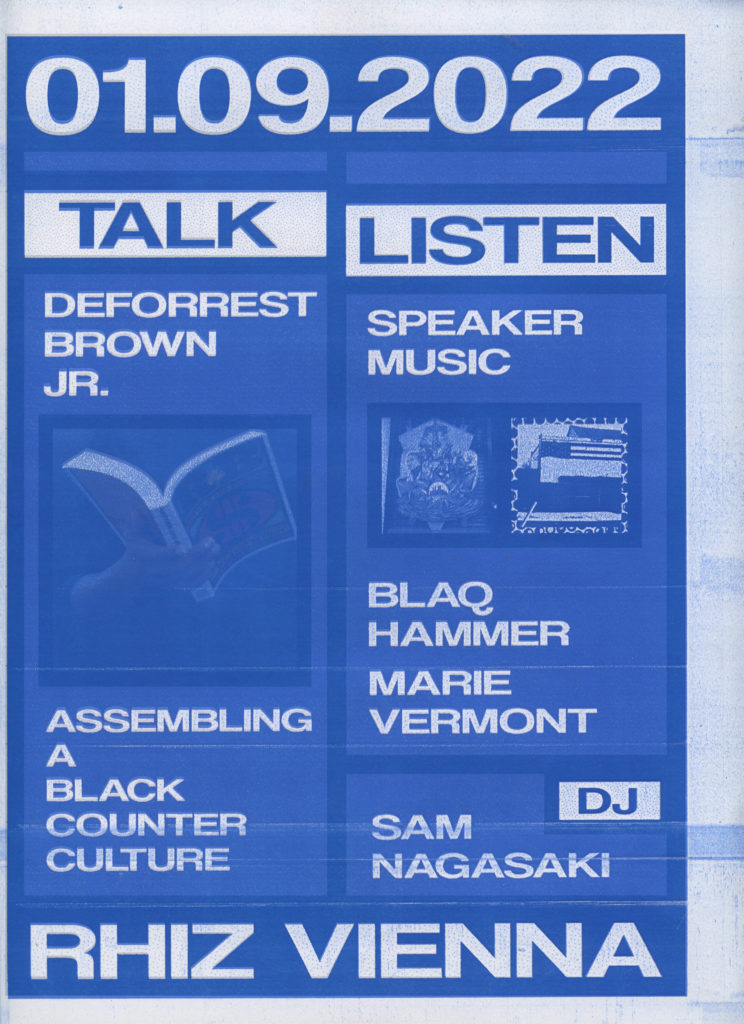 We are more than thrilled to welcome NYC based rhythmanalyst, writer, and representative of the Make Techno Black Again campaign DeForrest Brown Jr. to Vienna, who will give a talk on his recently published, long awaited book "Assembling A Black Counter-Culture" (PrimaryInformation) that is repositioning the Techno genre as a unique form of Black musical and cultural production. The presentation is followed by a musical performance under his moniker Speaker Music (Planet Mu). Additionally we have Memphis' Blaq Hammer over (thanks much for connecting Ant Car) who is drawing from punk, techno, rap, and industrial styles, aiming to break down the false narratives that work in favor of the destruction of the so called lower classes and marginalized people. Local support comes from Marie Vermont and Sami Nagasaki.