For all comic lovers – come to the Popu Stress Club Zine Fair!!
I look very forward to come with my records to KAPU and play with DJ Shinsekai. Our Mantra will be hard & fast :–>>>))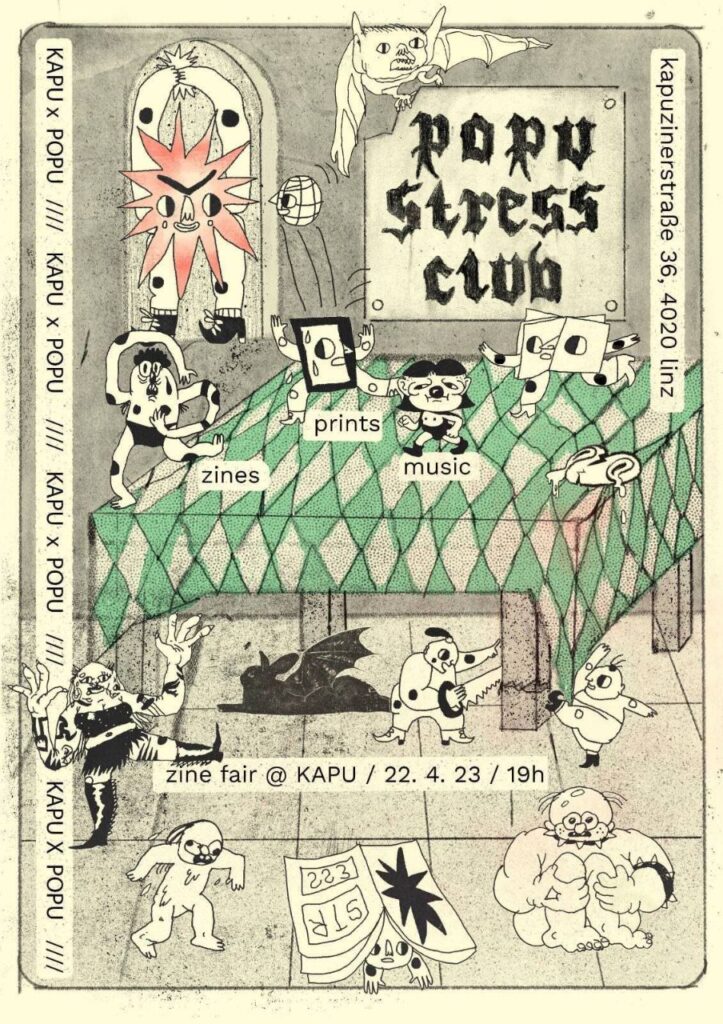 COMING SOON:
13.5. Wiseup Radio @ Radio Orange 94,0, 21-22Uhr: report from the dancefloor @ KAPU
Tune in!