2022/2023 I saw these movies & documentaries all dealing with feminism and patriarchy in differnt ways.. I enjoyed all them and thus like to recommend them!!
Check out the trailers and basic infos:
The women's movement is the most successful social movement of the 20th century and has affected all levels of society. Its achievements have not only fought for better living conditions for women*, but have radically changed our ways of life and our ideas of living together. And although feminist debates like #metoo have reached the center of society, the term "feminist" still has a negative undertone.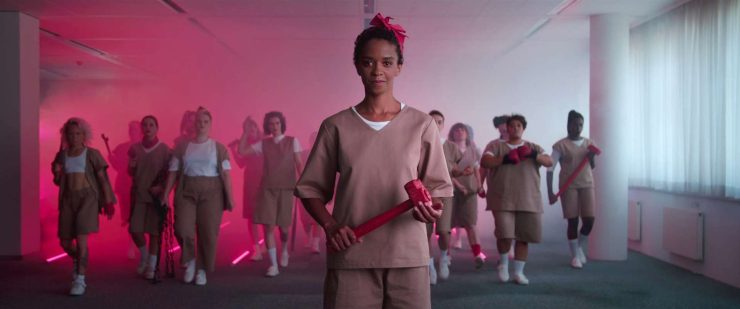 The documentary FEMINISM WTF (What the Fuck) breaks down a variety of topics that are negotiated under the term feminism in 2023. Experts from political and social sciences, masculinity studies, gender, queer and trans studies explore the question of how we can all contribute to breaking down power and dependency relationships in order to be a society of the many in solidarity. This involves many current debates: Why do we always talk about only two genders? Why do women* have to do most of the unpaid housework and child-care? Why are capitalism and feminism a contradiction? What does European colonialism have to do with today's ideas of sexual freedom and racist stereotypes? Why do we need feminism to save the climate? And why are so few men actually engaged in feminism? In FEMINISM WTF, director Katharina Mückstein places the experts in a cinematic dialogue with music video sequences set to the electronic soundtrack of Tony Renaissance: the aestheticized dance and performance motifs break with common notions of pop feminism and create fun, new images of bodies and gender.
" … a fierce and focused polemic reviving the subject of the "male gaze" for the #MeToo era…. Menkes shows us that the way the camera looks at women, and everything else, is not a transparent, value-free business. On the contrary: with men so overwhelmingly in charge, it is an activity of coercion and imposition, determined by gender politics. And sexuality as it appears on screen is not the natural, unmediated free expression of equal pleasure, but deeply embedded in male power relations……'Brainwashed' is a bracing blast of critical rigour."   [Peter Bradshaw in The Guardian Oct 15, 2022 via ninamenkes.com]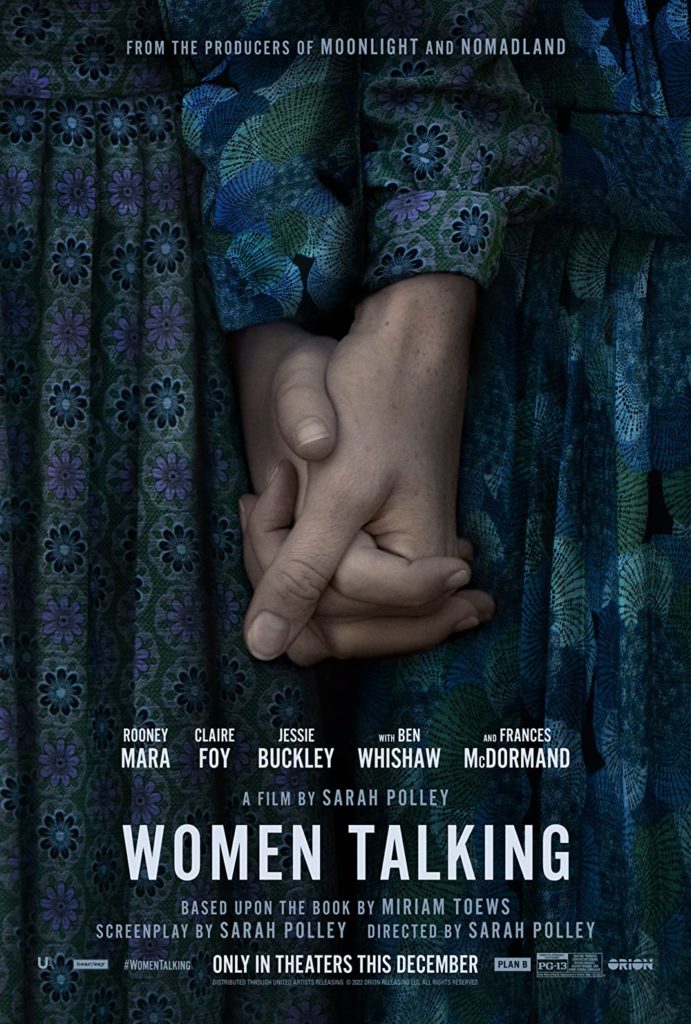 "A decade ago, a conspiracy involving sexual abuse within a Mennonite community was uncovered. Seven men had been raping more than a hundred women, using powerful drugs to put them to sleep and blaming the acts on supernatural incidents. Miriam Toews, a woman raised in a community just like this one, wrote a novel about the case, but from a different, provocative angle. Instead of writing about the crimes themselves, she imagined their consequences. WOMEN TALKING mostly takes place in a barn and deals with eight women discussing what happened and trying to decide what to do about it. (…) With a great cast and a compelling "case", this film could be seen in stylistic terms as a female version of the classic TWELVE ANGRY MEN, although the characters here are risking their own lives with the decision they take. This is a story about a crime, but it's also about centuries of injustice. (Chaiya Thongthang)" [https://www.viennale.at/en/film/women-talking]
True story behind women talking: