Dieser Beitrag ist nur in Englisch verfügbar…
RHIZOM is a transdisciplinary festival that has developed out of VAZEM collective dedicated to cultivating alternative electronic music and arts. It commits itself to uniqueness, character, innovation, passion and DIY-spirit. During the festival, alternative electronic music and uncompromising club-culture will be experienced. The social responsibility of culture and its consumers will be discussed and envisioned through readings, film, dance, music, video and installation art. Untypical, organizational initiatives will be tested. Gathering moments will allow connection for further creation . The rhizom will sprout.  
Saturday, 4 June 22: 8 pm – 8 am
Sunday, 5 June 22: 2 pm – 9 am
Rote Fabrik, Seestrasse 395
, 8038 Zurich, Switzerland
Rhizom recommens an entry price of CHF 20.00 / day. Each participant is free to decide what amount they are willing or able to pay. No physical tickets will be sold. Get a stamp at the box office.
The collective is convinced that no one should renounce culture and entertainment due to financial limitations. The prix libre concept encourages people to reflect on which components are relevant to them when it comes to putting a price on something. For example, the appreciation of the work done for the festival, the support of the project, the expenses involved, or the idea of making culture and entertainment accessible for all. It also enables fair and equal pricing, adjusted to one's individual resources, and empowers all participants. The prix libre allows the organizers to create a festival without being profitable, without imposing pricing views on participants, and to distance themselves from the value society imposes on human labour.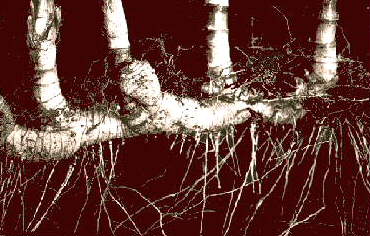 Sunday, June 5th [23:30 – 00:30 / Lecture and Discussion]
Audio social communities and affect engineering
In my research on transmedia festivals, I approach different urban scenes that come together through electronic music and experimental sound practices as audio social communities. I want to outline how affect is linked to contemporary community building, forms of communality, and what role affect has in sound and the sonic experience within certain genres and events. The aim of communities led by sonic affect is, for example, to combat fear as a postmodern phenomenon in capitalism, through rhythm, resonance, speed, vibrations, volume, or atmospheres.
Bianca Ludewig is a cultural anthropologist; studies in philosophy, ethnology and European ethnology in Hamburg and Berlin. PhD research project on "Transmedia Festivals. Audiosoziale Gemeinschaften zwischen Experiment und Ökonomisierung". She was a university assistant at the University of Vienna where her book "Utopie und Apokalypse in der Popmusik. Gabber und Breakcore in Berlin" was published in 2019. Ludewig has been producing texts and radio broadcasts for many years.
Language: English