UNSAFE+SOUNDS IS PUSHING BACK AGAINST THE VIRAL FEELING OF INSECURITY AND FOCUSES ON ARTISTIC POSITIONS THAT CONFRONT OUR REALITY. WE WANT TO ESTABLISH RELATIONSHIPS WITH THE FUNDAMENTAL CHANGES IN OUR ENVIRONMENT, AND SEARCH FOR AGENCY, FOR APPROPRIATE SOUNDS FOR OUR TAINTED FUTURE AND OUR BEWILDERING EXISTENCE.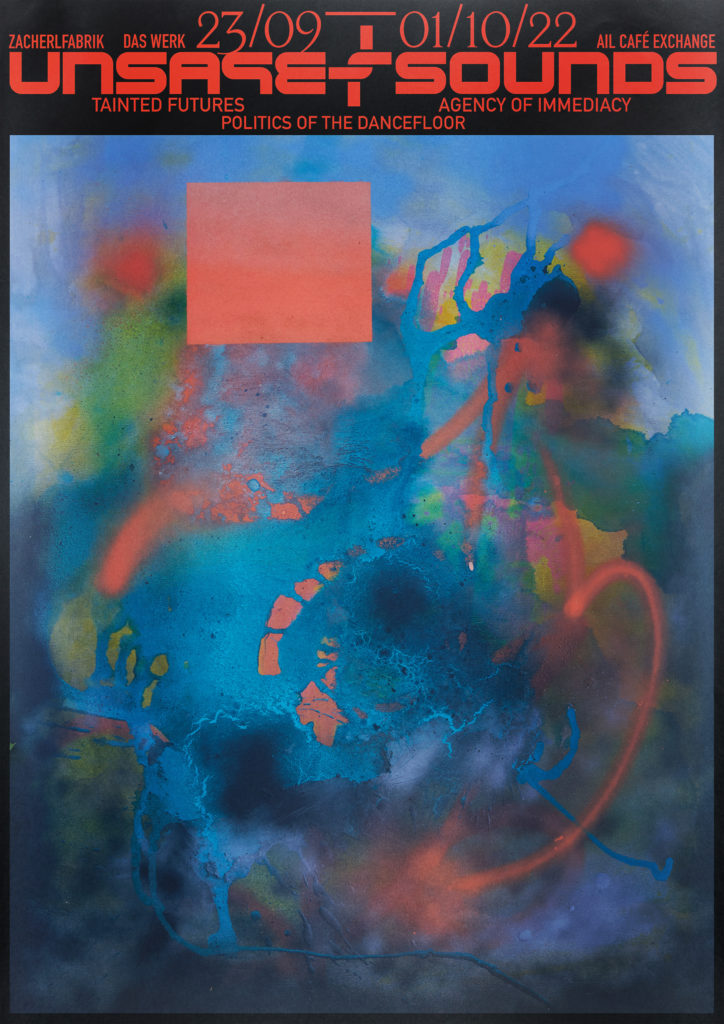 TAINTED FUTURES – AGENCY OF IMMEDIACY
Every day, the outrageous seems to become more and more commonplace: war, natural disasters, climate crises, energy crises, banking crises, epidemics and pandemics, right-wing pressure, surveillance, information overflow, excess of data, exploitation, synchronization, powerlessness, depression. Smart powers rule, so it is easy to misunderstand domination as freedom and digital communication as community. Surveillance creeps into everyday life as a convenience, and freedom is exploited. Dataism does not envision a different future. The 'like', Byung-Chul Han believes, is excluding the revolution. Today, there is only a perspective of crisis when we think about the future. Farewell to utopia, now for real.
The immediacy of the here and now, living in the moment is attainable. Our bodies, we still have. And sound. The birth of alternative realities is not yet in sight – the critical mass remains invisible – yet in ecstatic states, in stepping out of oneself, different worlds of perception are offered. We build ourselves an idealized subjective reality, an emotional retreat, a cocooning, yes, but nonetheless still the search for a different kind of presence in the here and now is continuing. We seek a practice of (un)learning, of feeling the real of the moment, the immediacy of sound – the urgency of volume or silence, the hypnotic speed or slowness of rhythm, seeking and finding an elimination of pain, a temporary autonomous zone, a Utopia of Sound. The reconquest of euphoria, jouissance and ecstasy, shared intense experiences by means of sonic fictions and mutations. Sonic sensuality – being immediate. At least temporarily, for a few days, locating vehemence in the ephemerality of the moment.
CREATING SITUATIONS
Entering its 8th edition in 2022, Unsafe+Sounds Festival will once again focus on the connection between social issues and contemporary aesthetics in music. The festival presents musical positions of a contemporary culture, which try to reflect and, with partly radical results, to depict the reality surrounding us. What unites the participating musicians are emancipatory approaches that form an aesthetic for our present moment; socialization through DJ and sampling culture. The aim is to show some of the many intersections of experimental underground, contemporary club culture and academic avant-garde, and ultimately to repurpose the potential found in the immediacy and urgency of music. After all, the capacity for imagination begins with the music-listening subject, with what gives us pleasure.
POLITICS OF THE DANCEFLOOR
For the first time, there will be a discourse program in 2022, covering the politics of the body in search of audio-social potentials. Bodies will be back! According to Kodwo Eshun, music is often about unlearning the laws internalized by the body. For him, that's exactly what politics is: "It's about re-enchanting the idea of the body, and there's a lot of music that does just that. But it's not big-P politics, it's not marching-and-demonstrating politics, it's sensual/sensory politics." Dancing and listening are important audio-social practices for us, they don't establish revolution or utopia, but they exercise presence and express agency. The discourse program investigates the unwritten politics of the dance floor and what remains when the music is over.
The techno-rave can be interpreted as the last great utopia in pop. Many saw considerable sociopolitical or countercultural potential not only in the novel sounds but also in the club as a social site, but it was never fully formulated, and ultimately hardly realized. This is why Simon Reynolds wrote in 1997 that rave culture has turned from living dream to living death. Many thought that if class, race or gender could be overcome on the dancefloor, then the pending problems could be solved overall. But back in everyday life, most of the problems remained. The club or rave itself was rarely explicitly directed against discrimination or disadvantages – one was not against it, but one was for overcoming it. Nevertheless, numerous ravers, musicians, and researchers ascribe countercultural potential to the club and the dancefloor. The question of why is explored in four thematic blocks.
#1 How does music change in the globalized (platform) capitalism of the present? (DeForrest Brown Jr., Mattin)
#2 Off the Radar: What is happening beyond the attention machine? Experimental music and noise from regions of the so-called 'global south' (Cedrik Fermont)
#3 Enjoyment, pleasure, intensity, intimacy & communality in the context of sound experiences and alternative sound cultures (Wolfgang Sterneck, Eugenia Seriakov); door and gatekeeping policies, curated diversity in clubs (Luis Manuel Garcia); situating the dancefloor (Ana Threat & No Bra)
#4 Local history and status quo – discussions with witnesses and activists: the beginnings of techno in Vienna (Pure, Tina 303, Pulsinger, Tunakan, DJ Glow) and collectively-managed music spaces in Austria (p.m.k., Einbaumöbel, KAPU, Lames, Arena Squatting 1976). Which spaces for thinking, listening, and playing have opened or closed in 30 years of club culture and what do we need for the future?
SHILLA STRELKA (Artistic Director) & BIANCA LUDEWIG (Discourse Programme Director)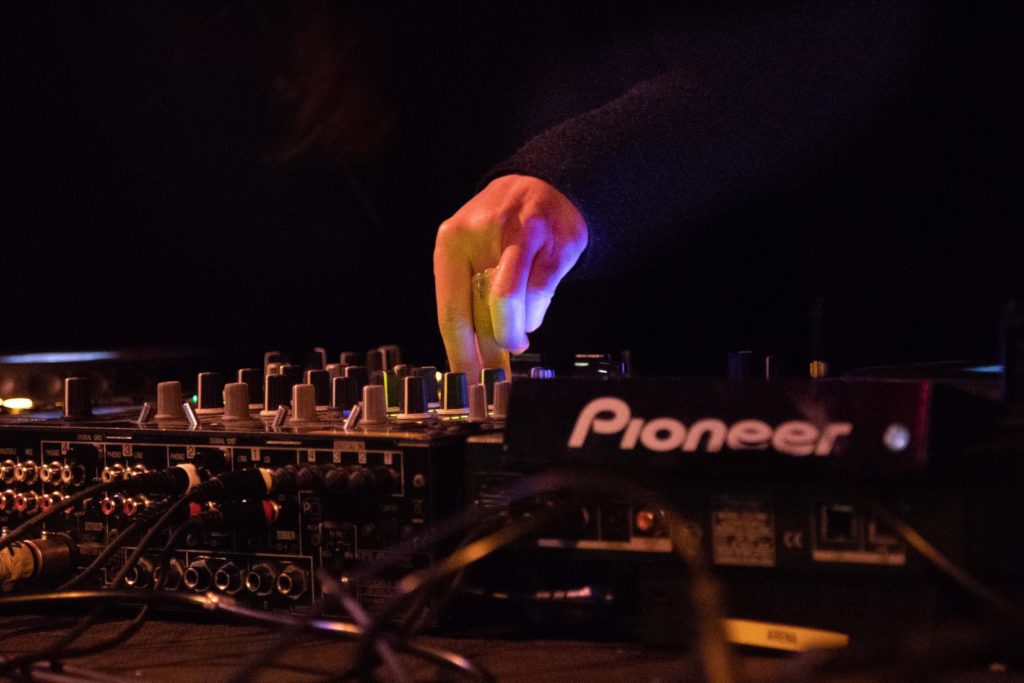 The Zacherlfabrik will host the opening as well as the discourse program, concerts and the exhibition on Transmedia Festivals ( Martina Moro/ Parmon/ Bianca Ludewig).
Raving and dancing on weekends at the Werk and from 29.9. to 1.10. we have an after hour at the Zacherlfabrik.
See you there!