After two years it is finally done, the AUzine is printed. It documents seven years of Viennese subculture at the AU Vienna, a club located at Brunnenmarkt in the 16th district, which was something like a living room for me in my early days in Vienna. It was also there that I organised the event Subcultures Under Pr€$$ur€ together with my comrades-in-arms, and the panel discussion that opened the evening. The topic of the panel was "strategies and possibilities for more diversity in booking", which I transcribed for the AUzine. A special feature of the AUzine is that it is available in three languages: English, German and Serbo-Croatian. It comprises about 530 pages.
The following is an excerpt from Music Austria's press report on AuZine:
"Anyone who lives in Vienna and is involved with DIY culture, underground, experimental art […] knows the AU: an open space, gallery and club where, until its closure from 2012 to 2019, there were over 2000 concerts, exhibitions, readings, performances, workshops, lectures, discussions and much more, without any significant funding and most of the time without admission. The AUZINE documents not only the seven years at the AU, but also the many multi- and subcultural facets of the Viennese scene and what it actually means to dedicate one's life and work to the underground in this city. It is a collection, documentation, memento, snapshot and long-term study. […] Michael Podgorac spent two years on this project. 87 photographers, 28 illustrators, comic artists and other visual artists have provided their work, 30 authors have written texts and articles, and 18 translators have taken care of the trilingual publication – most of them free of charge or for a symbolic contribution. Ivan Antunović is responsible for the design of this tome. In cooperation with Vinylograph and Transformer, a special compilation of AUZINE tapes and vinyl EPs will be published in addition to the book. […] The AUZINE itself features articles on Vienna's club history, various event series, their specific strategies and concepts, portraits of artists, labels and locations, interviews and stories from the fringe, as well as a listing of the entire line up from 20 September 2012 to 18 September 2019."
And here is the teaser text for the panel discussion: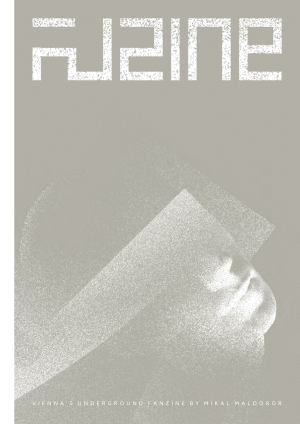 It was a hot Viennese summer 2017, real dog days and completely unclear whether anyone would even come to the AU for our event Subcultures Under Pr€$ur€. Especially so early in the evening and for a discussion. I had been in Vienna for a year now and had enjoyed insights into the local nightlife and hoped to meet other members of female:pressure (f:p) in the Viennese nightlife. Before that I had been involved in the second Perspectives Festival of f:p in Berlin and thought I would find an active f:p group in Vienna. Susanne Kirchmayr (Electric Indigo) is from Vienna and had brought f:p to life. But in fact everyone was quite busy, as it is in big cities. And there is always a lot of work and little money in the cultural field. But I had met a lot of committed women who weren't with f:p and so I wanted to organise a party where people could exchange ideas and make music together. My comrades-in-arms were Ruth Weismann, Michi Kisling and Mojca Obradović. Without them, the evening could not have taken place! Susi Rogenhofer, Mike Giebl and the AU crew supported us. The whole event was well attended and the music programme was wonderful. This is above all thanks to all those involved. Those involved in the discussion were: Aiko Okamoto, Susanne Kirchmayr/ Electric Indigo, Marlene Engel/ Bliss & Hyperreality, Hannah Christ/ Femdex, Hicran Ergen, Susi Rogenhofer, Ruth Weismann and Dafina / Femme DMC and the artists Kisling, Unprofessional, Antonia, Femme DMC, Mila Chiral and Missus from Vienna and Berlin."
More info and pictures can be found on the website https://www.viennau.com – and where the book can be explores, one can read digitally in the book.