Its time again for Berlin Atonal! After its long break since the 1980s it is going into its fifth round in a new makeup with a new curatorial team mentored by Tresors Dimitri Hegemann.
Like the last couple of years all venues of Kraftwerk, inkluding Tresor and OHM will feature new premiering concerts, showcases, installations or dj sets of artists that are typical for the dark electronic and experimental scene. With a touch of modern composition, media art and of course club culture.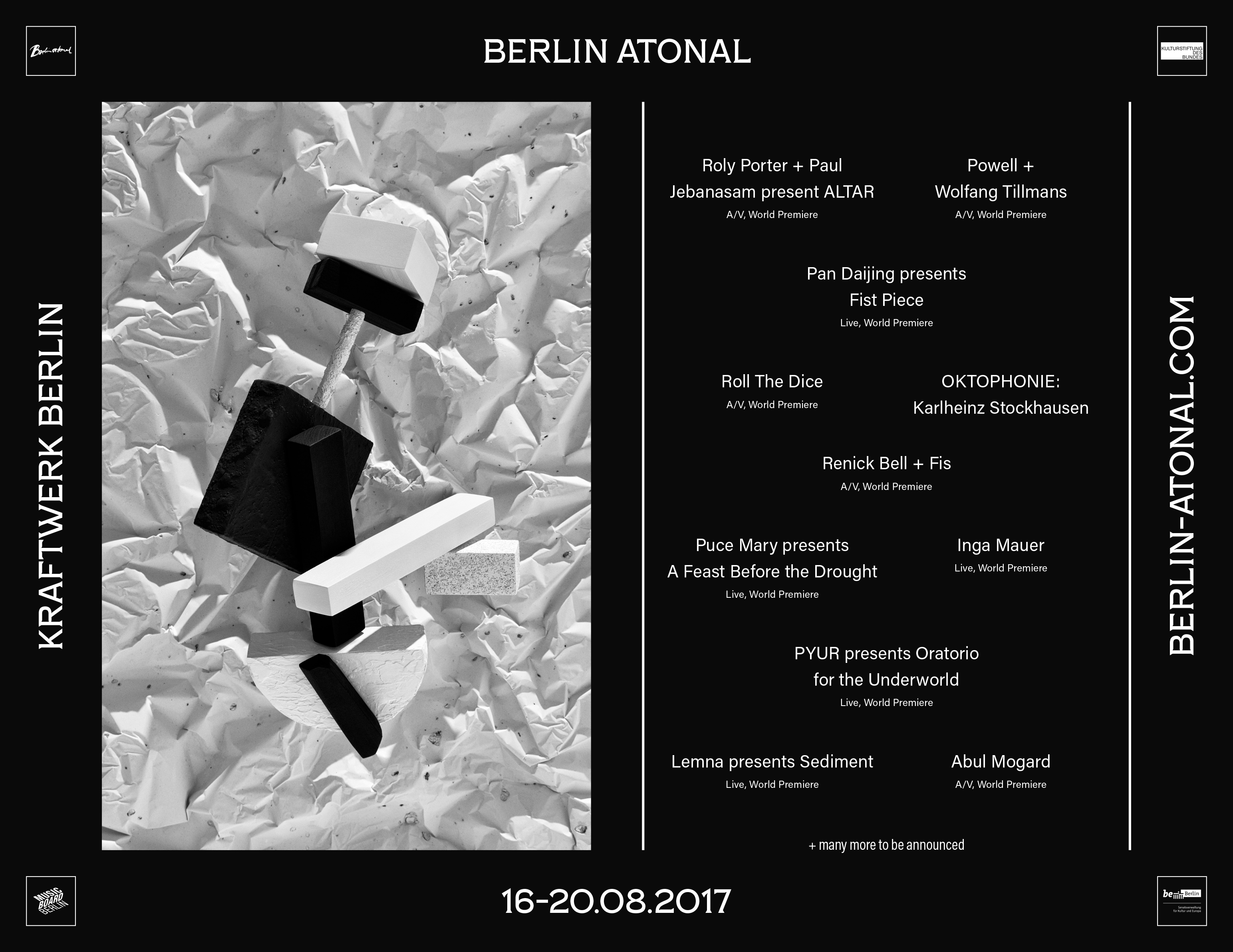 The festival pass is 120€ and should be purchased early. Otherwise daytickets are available for  25€, 30€ or 35€.
Ticket and schedule infos: